Enjoy our video for a glimpse into our camps' daily activities.
Spanish Immersion Summer Camps In South Austin - Since 2005!
Winner of the 2018 and 2019 HappiCampr Award for Best Language Camp!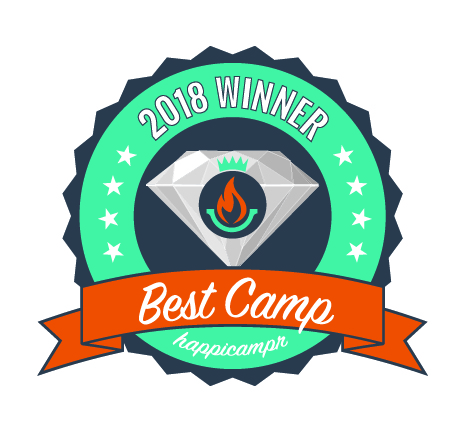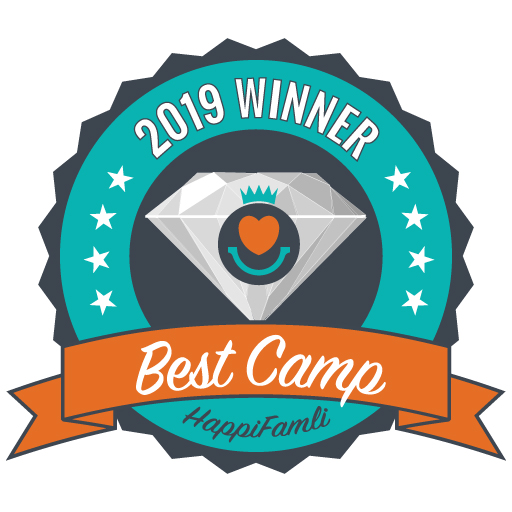 We are still making final decisions regarding Summer 2021, but our current outlook is that, for your children's safety as well as our own, the best course of action is to again hold our camps as online only. We will continue to update our plan as the year progresses.
The Covid-19 pandemic has forced radical changes on all our lives, and will continue to do so for the immediate future. We're certain that you are concerned about your summer plans, as well as the health and safety of your children and the rest of your family, and we share those concerns. We had tried to remain optimistic that we could proceed with our in-person camps. Unfortunately, it's evident that the consequences of this pandemic will persist through the summer months, so holding our camps in person would be deeply irresponsible.
We remain committed to our mission to provide Spanish education for children and will offer an interactive 90-minute summer camp for children via Zoom. This camp, as our traditional camps, will meet for two weeks, Monday through Friday. Foreseeing a contingency plan to this pandemic, we have been developing and interactive and educational online Spanish camp for several weeks and are confident we will keep your children active and engaged while they learn and speak in Spanish.
Our Online Spanish Summer Camp will meet Monday-Friday, 9-10:30 a.m. for 2 weeks for $250, plus $35 materials fee. The cost includes a binder with handouts that parents can start picking up in at our place in South Austin the Saturday morning before camps begins. We will also be creating bilingual cooking videos for the recipes we normally make that you can share with your children.
This change is official for ALL Camp Sessions.
Through Live the Language Camps, students new to Spanish acquire the tools and foundation to confidently continue to explore the Spanish language. Students with previous Spanish experience also benefit from Live the Language camps by reinforcing their current knowledge in Spanish and attaining new levels of fluency. Our camps put vocabulary and key phrases in real context, making Spanish relevant, practical, and fun.
We hope that you decide to join us for this exciting new adventure in a changing world, and give your child the gift of living the language through Spanish immersion.
Summer 2021 Camp Schedule

SESSION I: July 6-16: Ages 6-10/8-12
SESSION II: July 19-30: Ages 6-10/8-12
SESSION III: August 2-13: Ages 6-10/8-12

Download our registration packet.

For more information, please contact us.